The lessons learned in ice skating are also lessons in life. The confidence and joy you see your kids gain today will become the greatness your kids achieve in the world tomorrow.
In today's fast-paced world, children juggle more tasks than ever. Learn to Skate USA teaches your kids lessons to sharpen their focus and provide greater balance on and off the ice. As they conquer challenges on their paths to amazing, new worlds well beyond the world of skating will happen right before their eyes.
SNOW PLOW SAM - DESCOVER, LEARN AND PLAY
The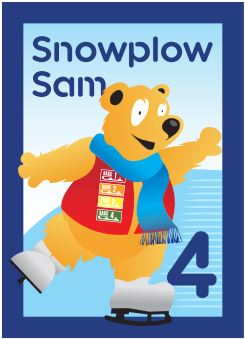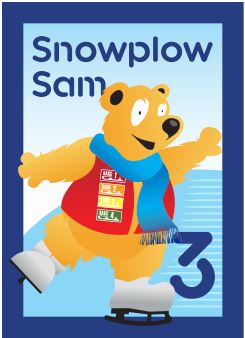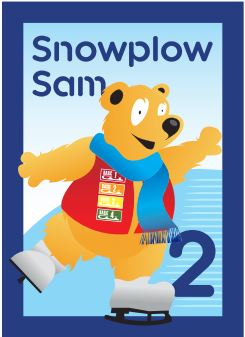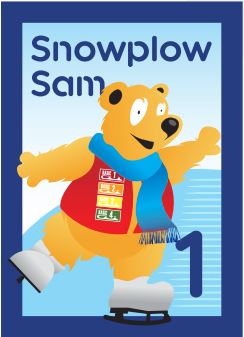 Snowplow Sam levels are introductory classes divided into four progressive levels allowing children with no prior skating experience to build confidence while learning the basic skills of skating. These classes are designed to help children six and younger develop the ABCs of movement – Agility, Balance, Coordination and speed. The ABCs are essential for developing fundamental movement skills and physical literacy.
All classes will be taught in a safe and positive environment, incorporating fun and games making class time an enjoyable experience for all.
Off-ice orientation prior to the first skating class:
Equipment check – Proper fit and lacing of skates, appropriate attire, and safety helmets.
Practice falling and recovery, marching in place, dips and one-foot balances.
BASIC SKILLS - FUNDAMENTALS
Basic Skills teaches the F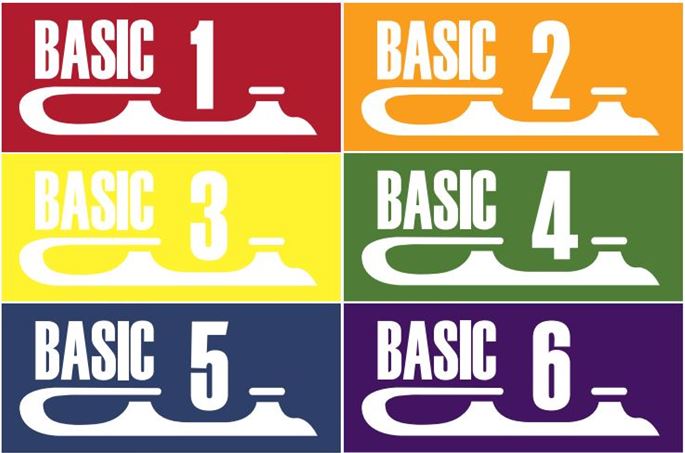 UNdamentals of ice skating and provides the best foundation for figure skating, hockey, and speedskating. Six progressive levels introduce forward and backward skating, stops, edges, crossovers, and turns. Upon completion of the Basic Skills 1-6 levels, skaters will be able to confidently advance to more specialized areas of skating. All classes will be well-structured with the focus on proper skill development taught in a positive, FUN, and social environment. Skaters will progress at their own rate and advance after skill mastery is demonstrated. Discover, Learn and Play – Basic 1 and 2: These introductory levels allow new skaters with no prior skating experience to build confidence while learning to skate. FUNdamentals – Basic 3–6: These levels develop all of the fundamental skating skills on the ice. Focus is on learning the ABCs of basic athleticism: agility, balance, coordination and speed. Upon completion of these levels, skaters will be able to confidently advance to more specialized areas of skating.
ADULT - BEGINNER TO ADVANCED
The Adult curriculum is designed for both beginning and experienced adult skaters who wish to improve their skating skills. Participation in the program will help promote physical fitness and improve balance and coordination while teaching proper skating techniques. This is an exciting program for people who look to skating as an enjoyable part of a fit and healthy lifestyle. Divided into six levels from basic skating to more advanced skills, adult skaters will progress at an individual rate while being challenged and motivated. Based on prior skating experience, adults may choose to begin at the level that best matches their skill base.
FREE SKATE - ADVANCED SKILLS
Each free skate level is comprised of a variety of progressive skating skills, transitions, spins and jumps — all of which build on the previous skill, providing skaters a strong foundation of all elements. These levels will be taught in a positive and interactive group format such as a bridge program, circuit classes or as an introductory training program. Instructors will focus on quality and mastery of skills.